Are you longing to know what your purpose is?
Need help learning what next steps to take?
Join our Discover Your Purpose group where we help you uncover your God-given purpose and learn how to use your gifts and creativity to partner with God in pursuing your purpose.
When you sign up you will…
Uncover your desires and passions
Reflection questions to assess your passion and giftings
Identity the voices influencing your life and learn what the voice of Jesus is saying
Learn how you play a part in God's plan
Learn key steps to cultivate your purpose
Create and clarify your vision statement
Learn 4 principles to prepare you for your God-given purpose
Gain tools to keep you accountable on your venture
Have access to an exclusive Facebook group
Be a part of a community of people to encourage you along your journey
Watch exclusive guest interviews each month who will be giving you insights into pursuing your call and purpose
Exclusive instructional videos and monthly LIVE sessions with Michael and Gabrielle Santiago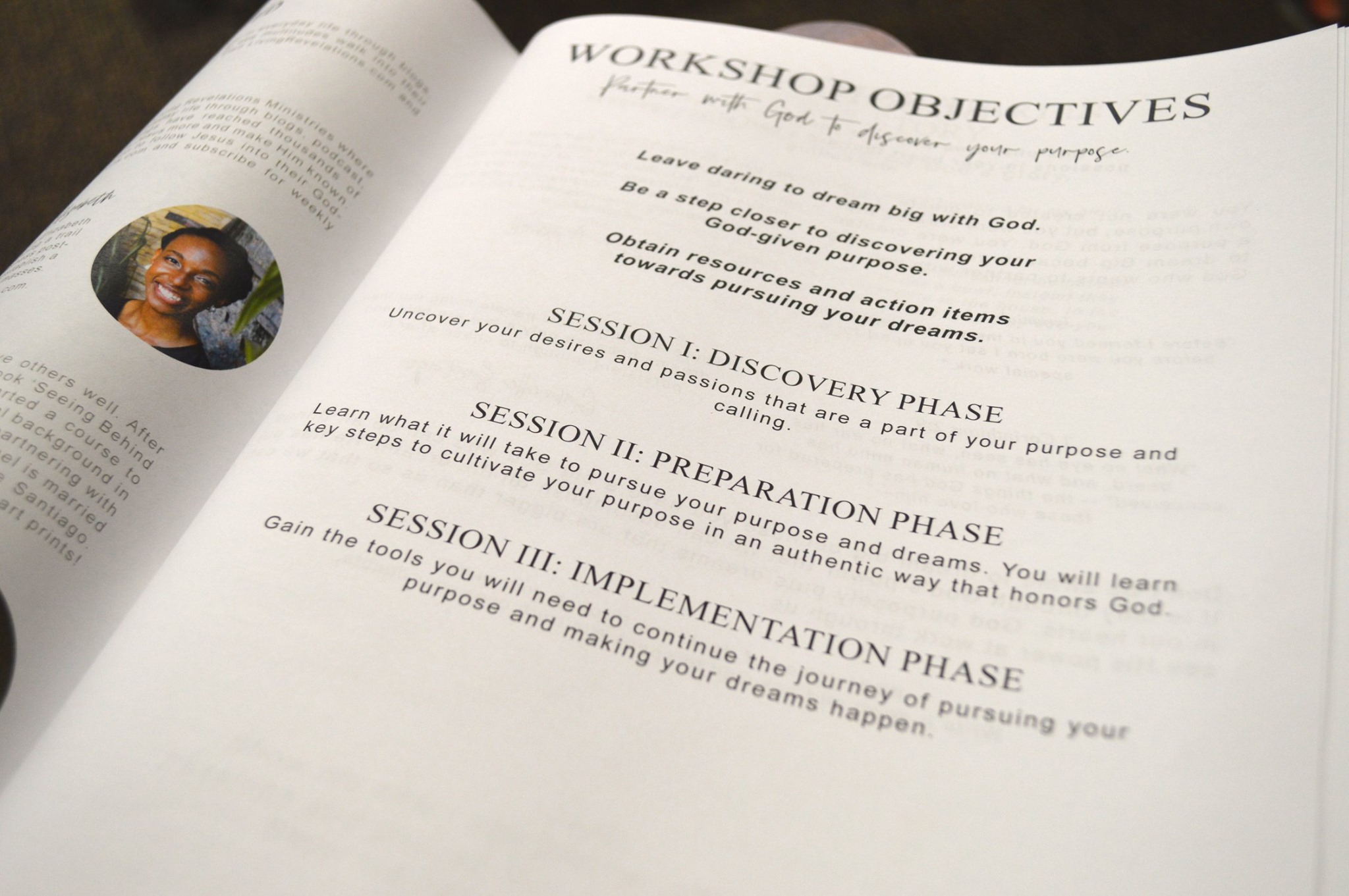 Bonus 1:

Downloadable 13 page interactive workbook to help you discover, prepare, and pursue your God-given purpose.

Bonus 2:

Limited-time low price entry of $10 for unlimited access to our group. Start your journey to clarity and confidence today!
Gabrielle Santiago
Gabrielle Santiago is a writer, speaker, and president of Living Revelations Ministries. She helps others find God real in everyday life through blogs, podcast, media, and Bible Studies. Her writings have reached thousands of people worldwide. She and her husband Michael Santiago are creatives who long to inspire others to use their gifts and passions for Jesus. Their heart is to know Jesus more and make Him known.